Prose

n. Written or spoken language in its original form, without any metric structure

---

Featured Writers

Featuring outstanding writers from our school who have excelled in more ways than one.

Poetry

n. Literary work in which special intensity is given to the expression of feelings and ideas by the use of distinctive style and rhythm

---

Short Stories

n. A story with a fully developed them but significantly shorter and less elaborate than a novel.
Powered by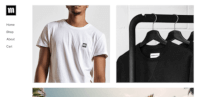 Create your own unique website with customizable templates.