12:41

by julia bulick

a path worth taking



by Kristen Harriott
its 12:41 and my heart is racing but it isn't because of the cold coffee i've gulped to suppress the calls of slumber. my fingers are shaking but it isn't because i've been bent over an essay, scrawling chicken scratch words onto a paper that's blotted with ink and tears and misspellings. its because of you. you and your bright eyes like the light reflecting off the moon and your smell, sharp and sweet like the taste of mint. its 12:42 now, and as my clock blinks all i can think of is your hands, your hands and your arms and the curve between your collarbone and your neck that my head fits perfectly in when you held me at night. its 12:42 and i miss you so powerfully, so deeply that my entire being aches. 12:43, and nothing will ever be the same.

follow the path that drives you to follow yourself-
your personality
your passions
your happiness
and hope
that seems to blossom from your light
and make your life one
that
not only reflects your mentality
but one that also
empowers
your soul.
The Art Of Being Homeless

By Peter Irwin
​


It started

with a tent.

A small, yellow dot

beneath

towering, barkless, skinny, pale trees.

Soon he was evicted with his tent;

his neighbors had complained about his presence.

But the tent

returned.

Stubbornly he built a fence,

wires ankle height

warning

strangers to invade

his space.

His empire grew.

​

A water collector

placed on its side,

formed a spacious apartment with a view.
​The tent was used for storage.

Throughout his construction

he always wore a hard hat -

safety

a top priority.

But safety wasn't enough.

To protect

his fortune

he acquired a baton.

His neighborhood was

safe.

But the neighborhood felt they weren't safe from

him.

A crazy man who wore a hard hat

and carried a baton.

Who built a hovel

in a park.

goodness
​
By Julia Bulick

goodness you're a mess. all stumbling feet and rambling arms and a tongue that could talk for miles. mama would have a fit if she could see you now, see you struggling for breath after fighting your way through a crowd of your own terrors, see you choking on your own greed and spite and all of the flaws mixed into your gray matter. forgive me if i'm wrong, but this is not the path we forged together, you've strayed. strayed in an unshaven face, yesterday's tshirt, 'when was the last time i ate', sort of way. maybe i was a fool for thinking you'd be faithful to the person you were before, but how could you be when you weren't even faithful to the person that i was? clean yourself up, find yourself again. i need you-who you used to be.

​

I Need To Sneeze

By Charlena Gu
​


I need to sneeze because there is too much dust in the room. I am handed a tissue box. I take a tissue from the box. It assaults me with its weird tissue particles. Now there is more dust than before. I need to sneeze. I take a tissue from the box. Tissue particles. Dusty. The tissue particles enter my windpipe. Now I cough instead. There are also tissue particles in my eyes somehow. Irritating. Oh look, I need to sneeze again. More tissues. More of their particles. They are everywhere. Mother now believes that I have caught a virus and wants to schedule a doctor's appointment. Tissues were a mistake.

Shakespeare's Broken Heart





​Kristen Harriott




Thou art stupid for thy repulsive nature,

to endure to the end

and finish with less than thy name, back and heart.

and yet you see the gods

speak of your name in foul breath

whilst

you continue to let the hearts of the pleasures

endow flowers upon your grave

that you had dug

for the souls of your discarded

for which I fell victim.
Off-White

By

Jordan Scavo




My skin always both limited and defined me in almost indescribable ways. Its pale yet puzzlingly jaundice-like hue so indecisive, the way It turned pink when I laughed or purple in the cold, the way It splotched on my palms, unsure of whether to be red or white. Skin is always so strongly emphasized through color. This color ceased to be constant, yet so many knew exactly what to call themselves: black, white, yellow, red, brown, you name it, but me? I never knew.

My mom always told me I was cream colored. Half yellow, half white, a sort of off-white tone perhaps. She never meant it maliciously of course, but the term off-white made it seem like I was, well, off. Abnormal, strange, unique, all true in a sense, yet all so alienating in everything else that converges into who I am.

Why does this skin that we all possess confine us so? These miniscule cells all lined up to form this prison of a body we each inhabit ground us in this reality that we'll never truly be free from this bouncing of light that dictates shallow assumptions and strict societal expectations that are so difficult to fulfill.

I know the privilege that comes with my innate melanin deficiency, of course. However, my struggles experienced apart from this colorism are still valid. My flesh binds me to this earth and binds me to a unified human quality, but It isn't all that I am. Just to spite it all, I wipe It away, this cream colored, off-white hue that so strictly imprisons me and reveal what lies beneath: a human. A human that laughs. A human that cries. A human that feels. A human that breathes. A human that lives.

​

Fly
​
By

Jordan Stewart




Metallic wings shine.

Iridescent rays reflect.

Flies gather on the ground.

Fire In The Sky
​
By Rachel Lee



She was a girl

They raised her with care

And what they thought was love

They made her a star

With hopes to become the sun

She soared across the blue sky with brilliant wings

They lifted her higher and higher

Into the beautiful burning sun

The edges of her silhouette began to smolder

Black, white, black

Enveloping her entire body

Now smudged with fingerprints of gray and black

They disposed of the ashes

And started anew

They had forgotten

She was just a girl

They were Us

One Soul



​By

Anuhya Kasam
I Don't Want to Be A Doctor





Anonymous




Money is

All.

(Or so she says)

Gold plated, stand tall.

Wear silver in pounds

So they don't see you're so small.

Be noble, have some standing

In a lucrative setting

Idealism's worth is relative

To its practicality

Don't fall prey to dreams and their

Insidious bestiality,

These notions are just

Sheepskin insubstantiality.

Pull in, work,

If you wish to revel harder

(but I must protest--

I don't want to be a doctor)

Security is

All.

(Or is it really?)

Leather wallets, bronze keys.

For formulaic success you need

Formulaic studies.

Futures only shine when

Latched to stability.

Only when coins fill rooms

Will you be happy.

Occupy an edifice with

A gilded canopy.

Push in, work,

If you

wish to laugh harder

(but to tell you the truth,

I don't want to be a doctor)

​

We are an encumbrance to earth.

And it's fruitless to think

We each have a purpose.

Humans only act selfishly

So it's a futile idea that

We can improve others' lives.

This world is full of corruption

Even though

There are many moralistic people

Our life doesn't have much potential.

And no one says that

Life is what we make of it.

This is a dreadful place to live in

And we need to know that it's erroneous to say

We have the ability to better the world

Give up.

Don't

Attempt to make things better.

We have no control over our destiny.

And nobody could possibly imagine that

Our soul is one.

Now read this poem from bottom to top.

ONE SOUL

Nature's Test

By

Peter Irwin

Flat, hard rock softens into a chair,

my body -- not accepted -- tolerated

in nature's embrace. Silently above,

wasps float hauntingly in the winter air.

The sun pours rich hues over the looming hills:

oranges, reds, yellows, painted over black.

Darkness suffocates the strength from my will;

echoing through the cold, baboon barks crack

at my safety. But, light leaks through thick clouds.

Catching my sight, a buck pauses and stares

at me, so unnatural, without sound --

the buck, proof nature is not unaware.

The challenge: fasting, solitude, silence.

The reward: nature and its acceptance.

​
Powered by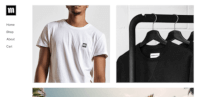 Create your own unique website with customizable templates.